Discover more from The Micromobility Newsletter
The world's largest newsletter for small vehicles. The future is urban. The future is electric. The future is micro.
Why Does Living in Houston Cost the Same as NYC? Cars
This week, next-day delivery is killing the planet, Uber gets behind congestion pricing, and Skip shows the wisdom of custom scooters, but first…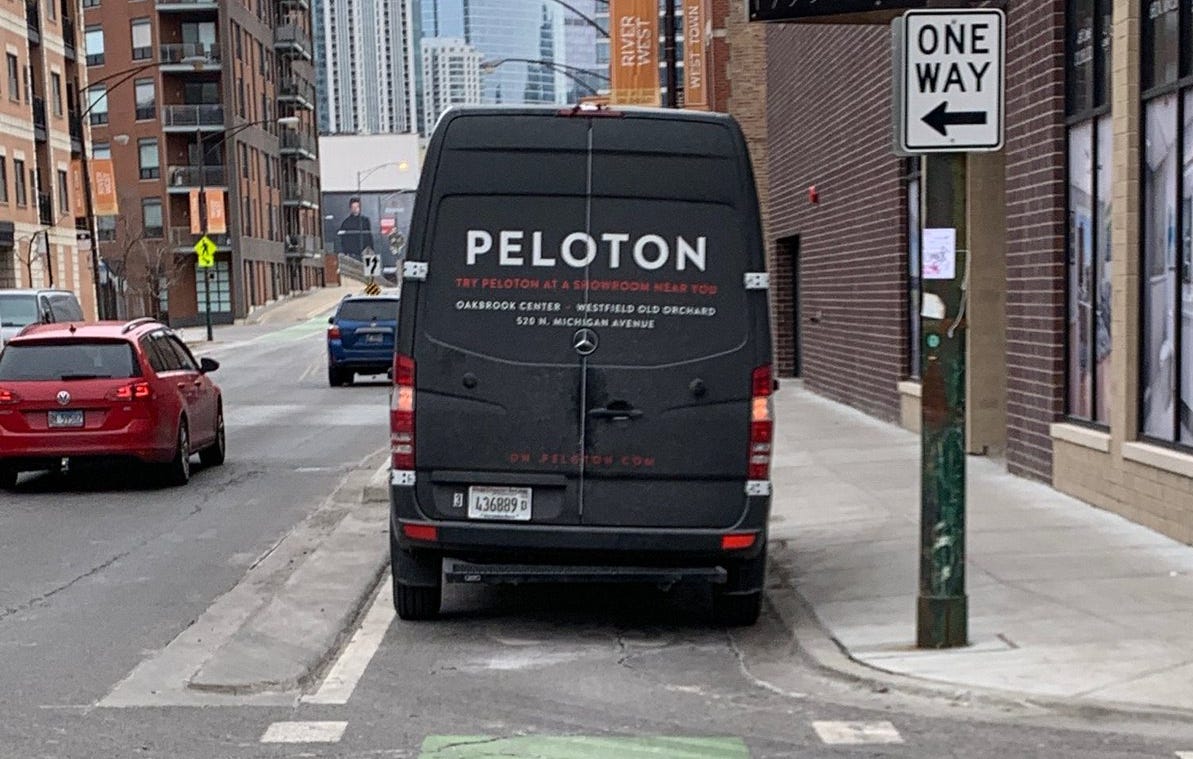 Peloton delivery van blocks bike lane 🤦(h/t: Kyle Ashley)
Welcome to the Micromobility Newsletter, a weekly missive about mobility, mostly mobility in cities by lightweight utility vehicles. The reason you're reading this email is that you signed up on our website or you came to one of our events. If you'd like to unsubscribe, just click that link.
Now, down to business.
---
#MMAmerica
This week we made two important announcements about Micromobility America, our Bay Area conference happening on April 22-23.
First, we began revealing speakers, starting with the roster for our signature Micromobility Executives Roundtable. This year we are bringing together founders and CEOs from four of the most innovative shared micromobility startups in the world: Frank Reig of Revel, Lawrence Leuschner of Tier, Julia Steyn of Bolt, and Euwyn Poon of Spin. Learn more about the panel below.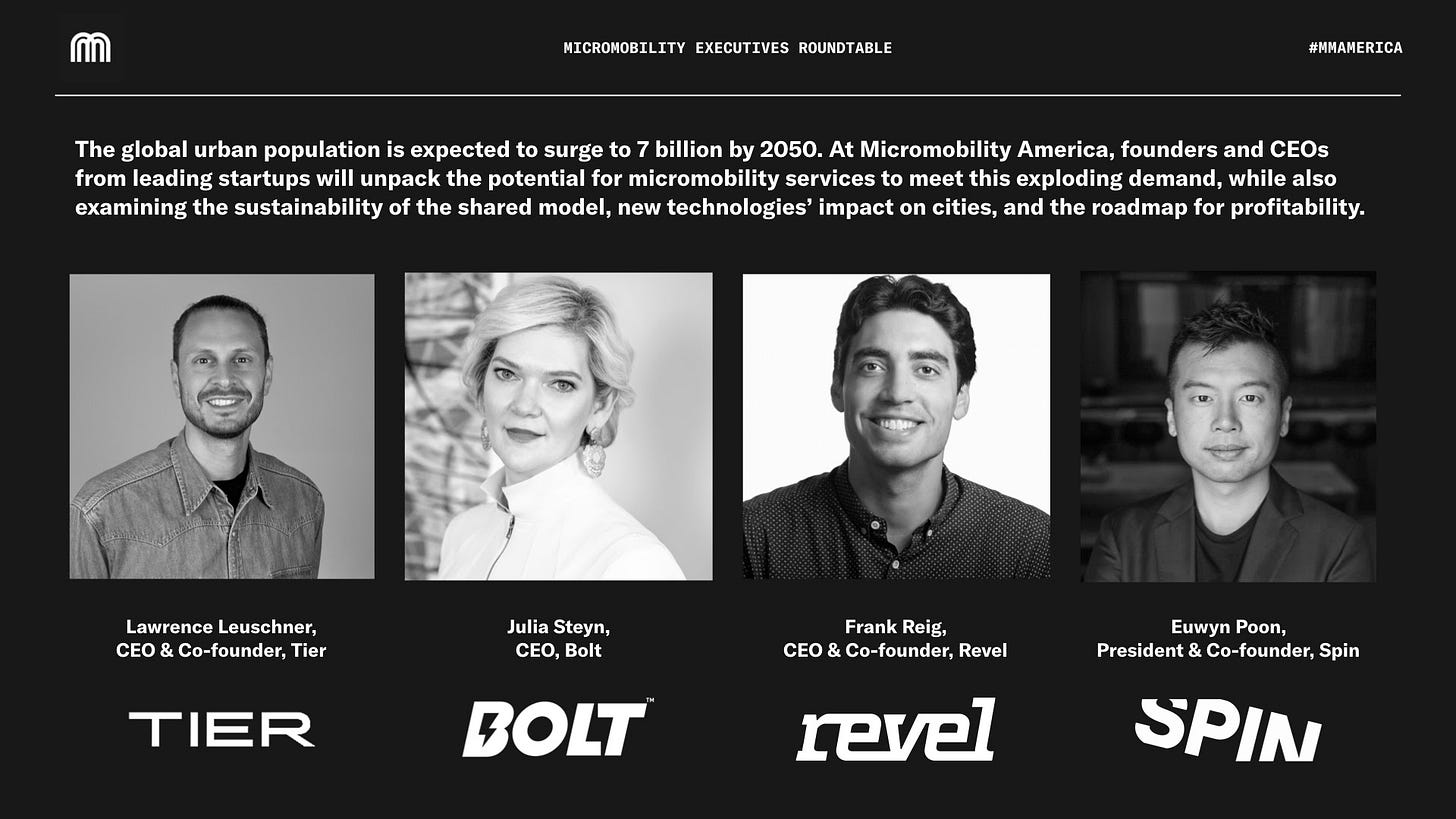 This is just the beginning of what will be our largest, most ambitious program yet. We will be releasing the names of additional speakers, including a full agenda, in the weeks ahead. Stay tuned for big things.
The second important piece of news is that bulk discounts are back. For a limited time, for every ticket you purchase to Micromobility America up to 3, the price per ticket drops $75.
We recommend taking advantage of the bulk rate if you are bringing colleagues to the event. Relatedly, here are some tips to help you have the reimbursement conversation with your manager…
---
Podcast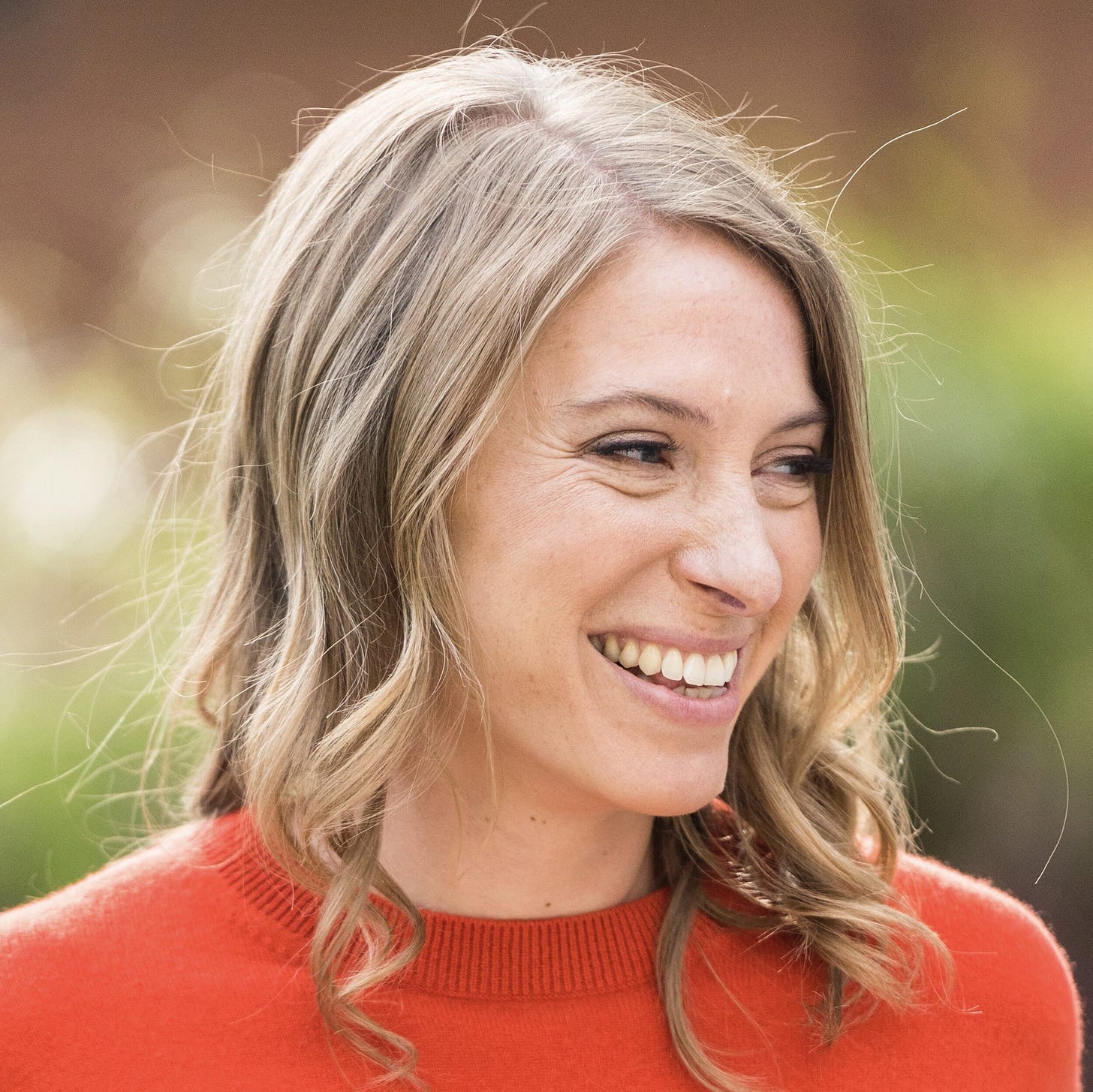 In the latest episode of the podcast, Oliver Bruce speaks with Emily Castor Warren, formerly a policy architect at Lyft and Lime and currently a venture partner at Fontinalis, about the regulatory outlook for new mobility in cities.
Listen here.
---
What You Need to Know This Week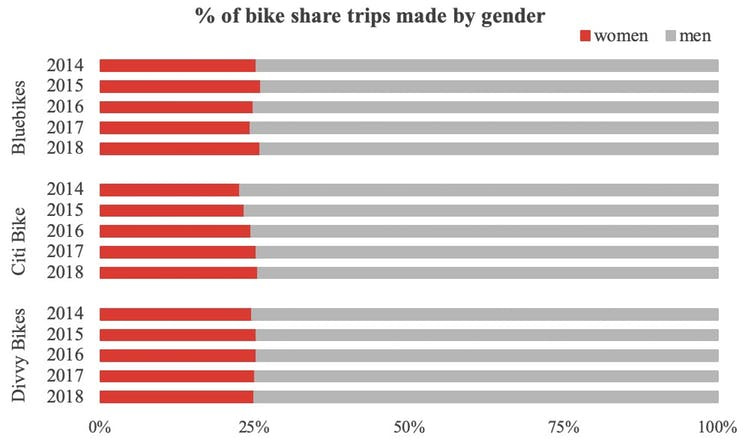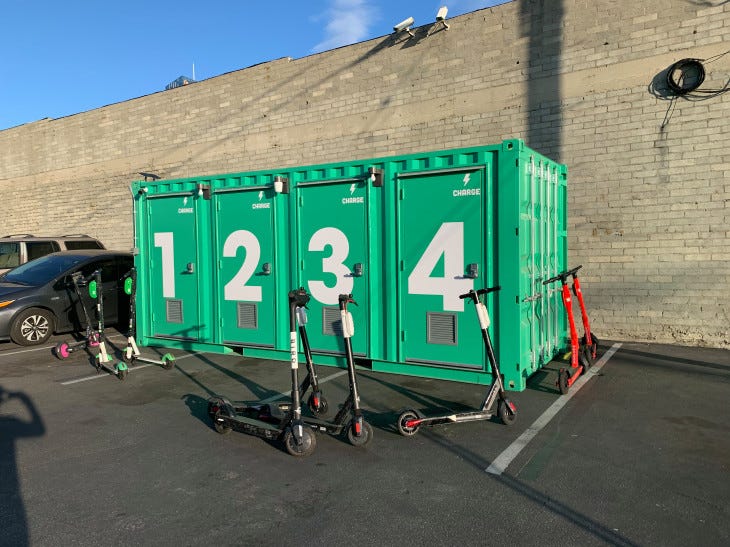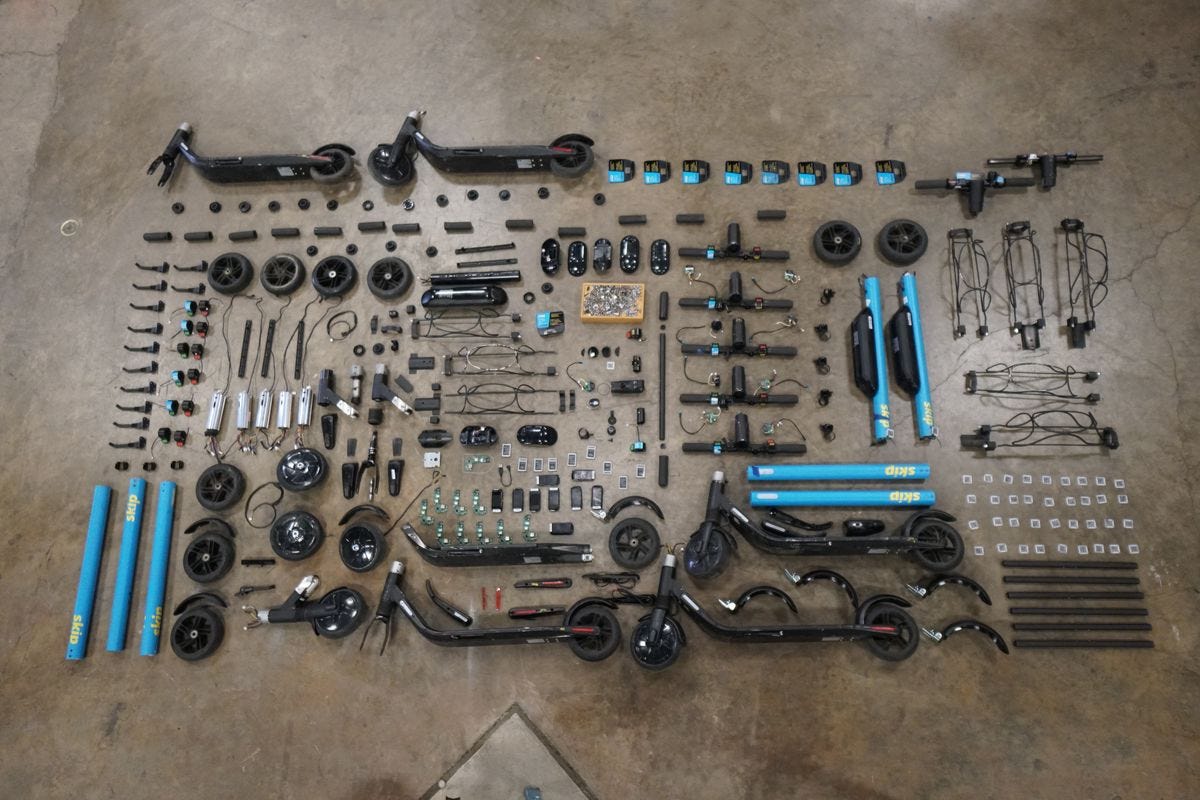 ---
Stay Connected
Want more up-to-the-minute news and announcements? Be sure to subscribe to the newsletter and check out our website.