Where parking is cheaper than rent
This week, the Lyft-SF battle rages on, Uber amps up its micromobility integrations, and peak scooter season arrives in Germany, but first…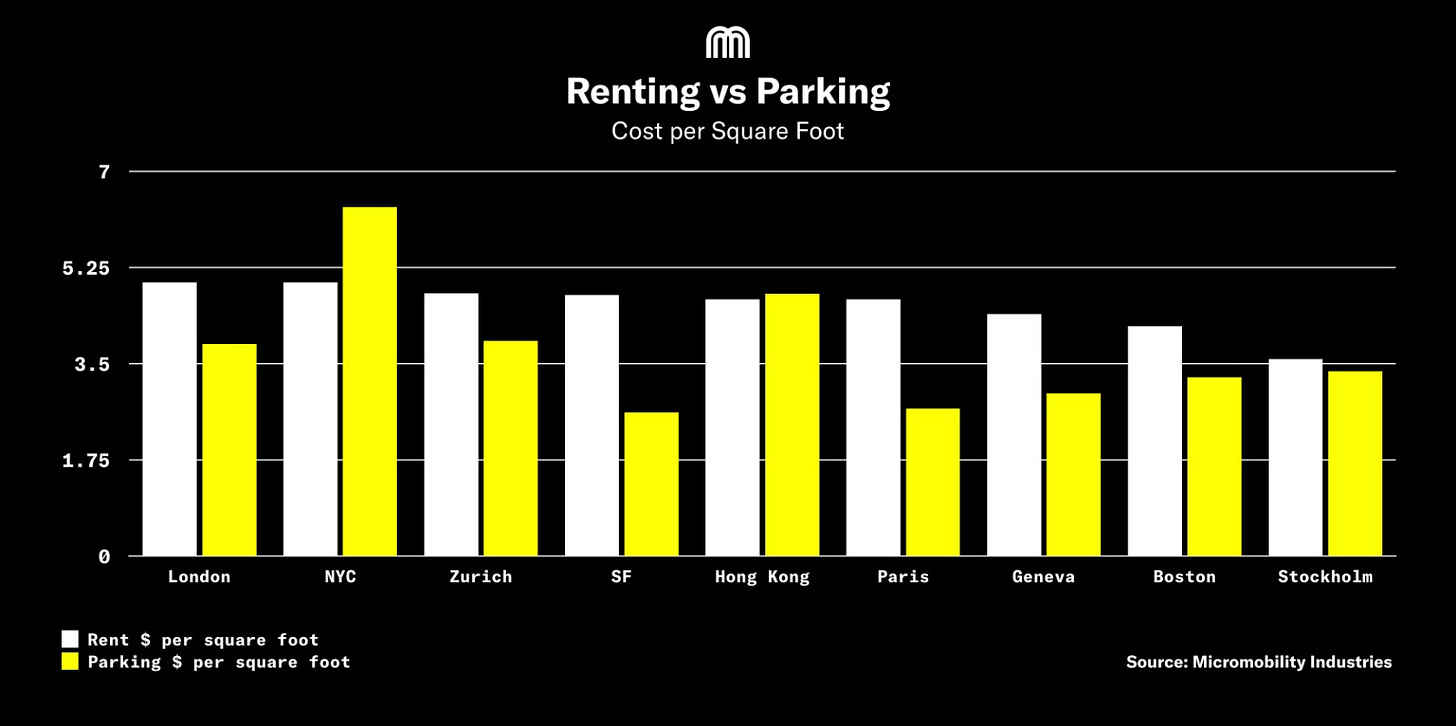 1
Crazy
Tip for Paying Less Rent: Become a Car
It's a story as old as combustion engines. A city seeking to fund public services and reduce traffic votes to raise the price of parking—effectively imposing an indirect tax on vehicle ownership—and before you can say "car pool lane," all mother-loving hell breaks loose.
This is the situation playing out right now in Wellington, New Zealand, where motorists are up in arms about a 35% increase in the price of resident parking permits, claiming the fee is so onerous that it is actually against the law.
Kiwi legalities aside, the decision to charge more for parking is hardly unfair, as our colleague, Wellington native Oliver Bruce, explained last week in an interview:
"We currently don't price our car parking appropriate to the land use… You can get a car parking spot through the residents' parking [program] for $1.37 a week, for something that's 10 square meters. A room to rent anywhere in Wellington is $240 a week for exactly the same thing. That's a 175x difference."
Oliver's point about land use got us thinking. Inch for inch, where does the price of parking accurately reflect the cost of housing?
The NYT has calculated the average monthly rent per square foot in the ten most expensive cities worldwide. Using data from ParkMe, we can measure parking prices per square foot in nine of the same metropolitan areas. (ParkMe did not have sufficient data on the tenth city on the list, Singapore.)
For comparability, we searched ParkMe's listings for the monthly prices at the five parking lots and structures closest to City Hall in each city, then averaged those prices and calculated the cost per square foot, assuming the typical parking spot is 130 square feet. (Hat tip to City Observatory for inspiring this methodology.)
What we found was depressing, if not exactly surprising. (Key findings below, data visualization above.)
Lastly, it's important to note that, by limiting our search to off-street parking in the downtown core, near City Hall, our methodology almost certainly overestimates the price of parking. Many of these cities offer cheaper or even free parking, either on-street or in less dense areas.
All of which is to say that parking is priced unreasonably low compared to renting in many major cities—and if anything these numbers are probably too generous to cars.
How do parking and renting prices compare in your city? Tell us on Twitter.
---
Introducing July Special ☀️
July is here, which means Micromobility Europe is just three short months away.
To celebrate, all month long, conference tickets are 33% off the General Admission price.
We're bringing the sharpest minds in shared, electric, and lightweight mobility together in Berlin on October 1 for a full day of networking, workshops, and talks. Now is your chance to attend for less.
Get your tickets now and save €275.
Is your company interested in sponsoring or exhibiting at Micromobility Europe? Contact us.
---
Airwaves
As peak scooter-sharing season ramps up, Oliver Bruce and Horace Dediu talk unit economics, core product, and regulatory constraints—and why micromobility won't be a winner-take-all market—in a wide-ranging new episode of the podcast.
Listen here.
---
What You Need to Know This Week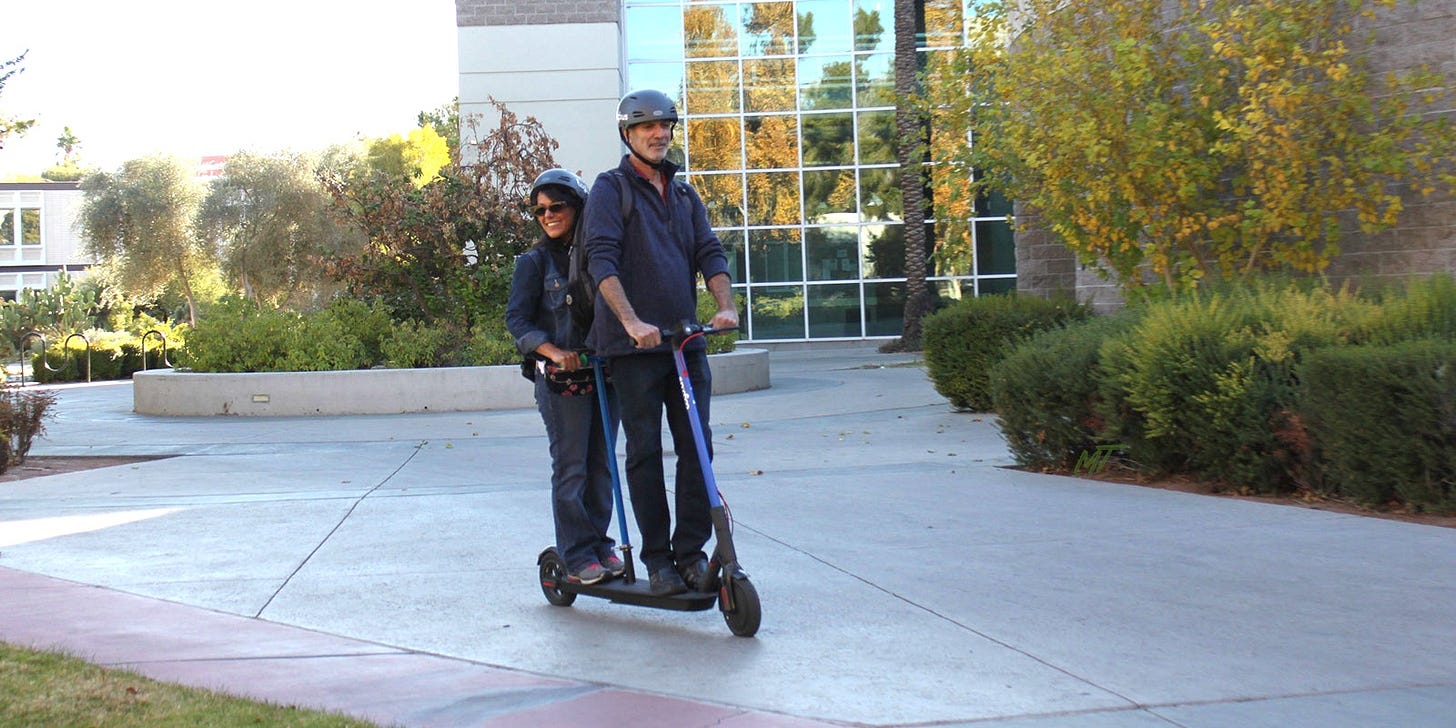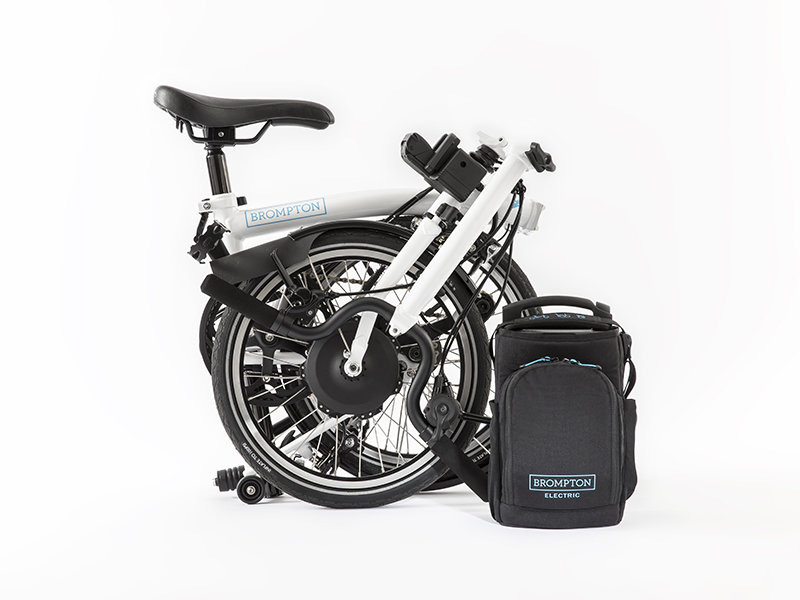 ---
Stay Connected
Want more up-to-the-minute news and announcements? Be sure to follow us and check out our website.