This week, Uber commits to profitability by end of 2020, Boosted shows signs of financial trouble, and a bike-powered e-commerce service delivers 192x faster than Amazon, but first…
---
Welcome to the Micromobility Newsletter, a weekly missive about mobility, mostly mobility in cities by lightweight utility vehicles such as bikes and scooters. The reason you're reading this email is that you signed up on our website or came to one of our events.
If you'd like to unsubscribe, just click that link. If you're not a subscriber, and you want to keep getting the newsletter regularly every Tuesday for free, you can sign up here.
Thank you for reading. Now on with the show.
---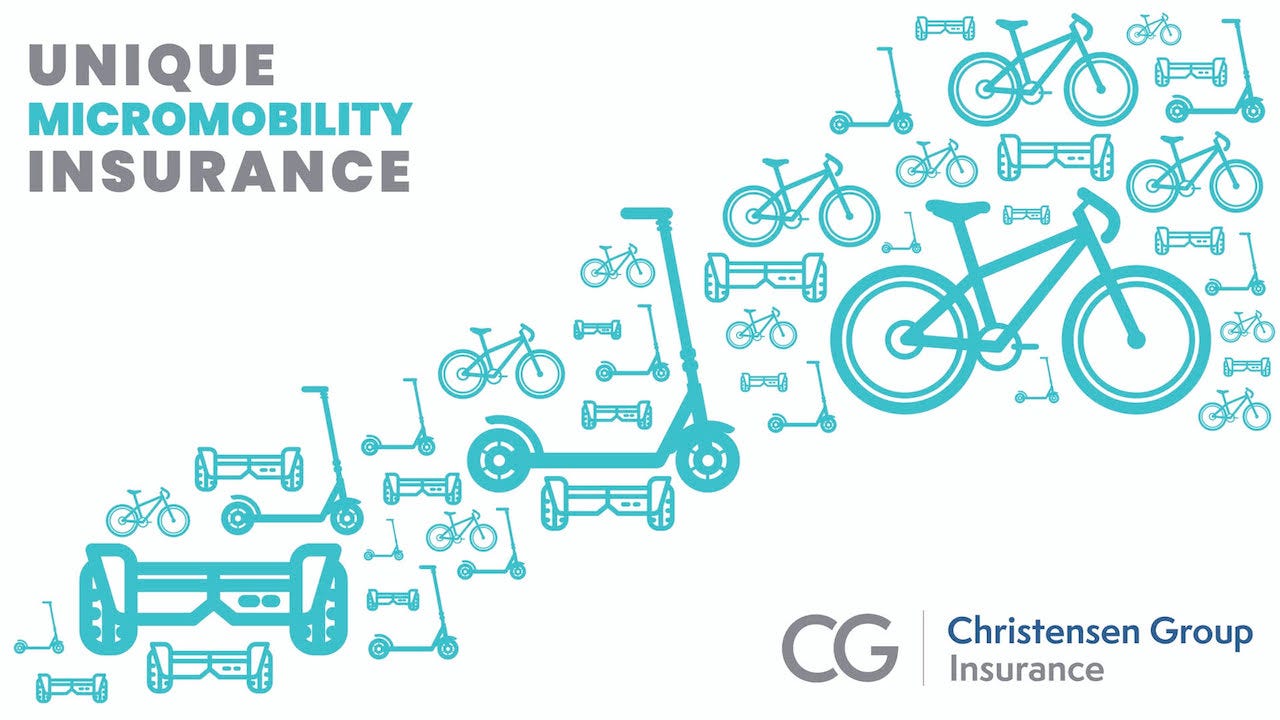 Micromobility Insurance Is Expensive, and So Are Legal Missteps
Join micromobility insurance expert Brandon Schuh of Christensen Group, alongside John Wackman and Christy Mennen of Nilan Johnson law firm, for a free one-hour webinar on insurance procurement, safety and risk practices, products liability, regulations, and compliance. They will be answering questions, giving free advice, talking about ways to improve the risk profile of your organization, and sharing insights on what underwriters want to see from policyholders.
Time and Date: February 19th, 11-12PM CST
---
🚨 Attention, Please 🚨
The agenda for Micromobility America drops this week.
Micromobility America is a global stage for innovation, and this year, we are bringing together dozens of crazy-brilliant speakers who are driving some of the most important disruptive technologies in urban mobility. We cannot wait to share more.
And this is only the beginning. We will be updating the agenda to reveal new topics and speakers continuously between now and the event.
Phase one of the agenda will be announced this week via email so, if you aren't subscribed to our free newsletter yet, we recommend signing up now.
As a reminder, Micromobility America is coming to the Bay Area on April 22-23 and will bring together over a thousand mobility leaders and enthusiasts for a series of engrossing talks, demos, meet-ups, expos, and more. Tickets are on sale now for less than the full General Admission price.
---
Blog
Investors have poured $220 billion into electric, self-driving, and on-demand vehicles in the last ten years. Over on the blog, Horace Dediu looks at why VCs are so fixated on making better cars when "worse cars," like quadricycles, mopeds, and bikes, could actually scale up in cities. Excerpt below.
Any bet on better cars is an exclusion of a bet on a non-car. Or, to put it another way, a counter-bet is that the world is not looking for a better car, but for a worse car—the iPhone, not a better PC.

When one asks why so many bets are placed on cars, one quickly gets the answer that the "built environment" is that of the car. We live in a car world. A bet on non-cars is bet against what we spent a century building. The infrastructure of roads, parking, and regulations are all oriented around automobiles.

But the premise that what we have built in terms of infrastructure is what we must continue using is no better than a random bet, especially when alternatives are clearly evident.
Read the full article: "What Capital Markets Get Wrong About Mobility"
---
Podcast
Sanjay Dastoor is betting that building better products and stronger relationships with cities are the keys to making the shared scooter model work. Is he right?
On the latest episode of the podcast, the Skip CEO reflects on his start at Boosted, the San Francisco permit snafu, and more with interviewer Oliver Bruce.
---
What You Need to Know This Week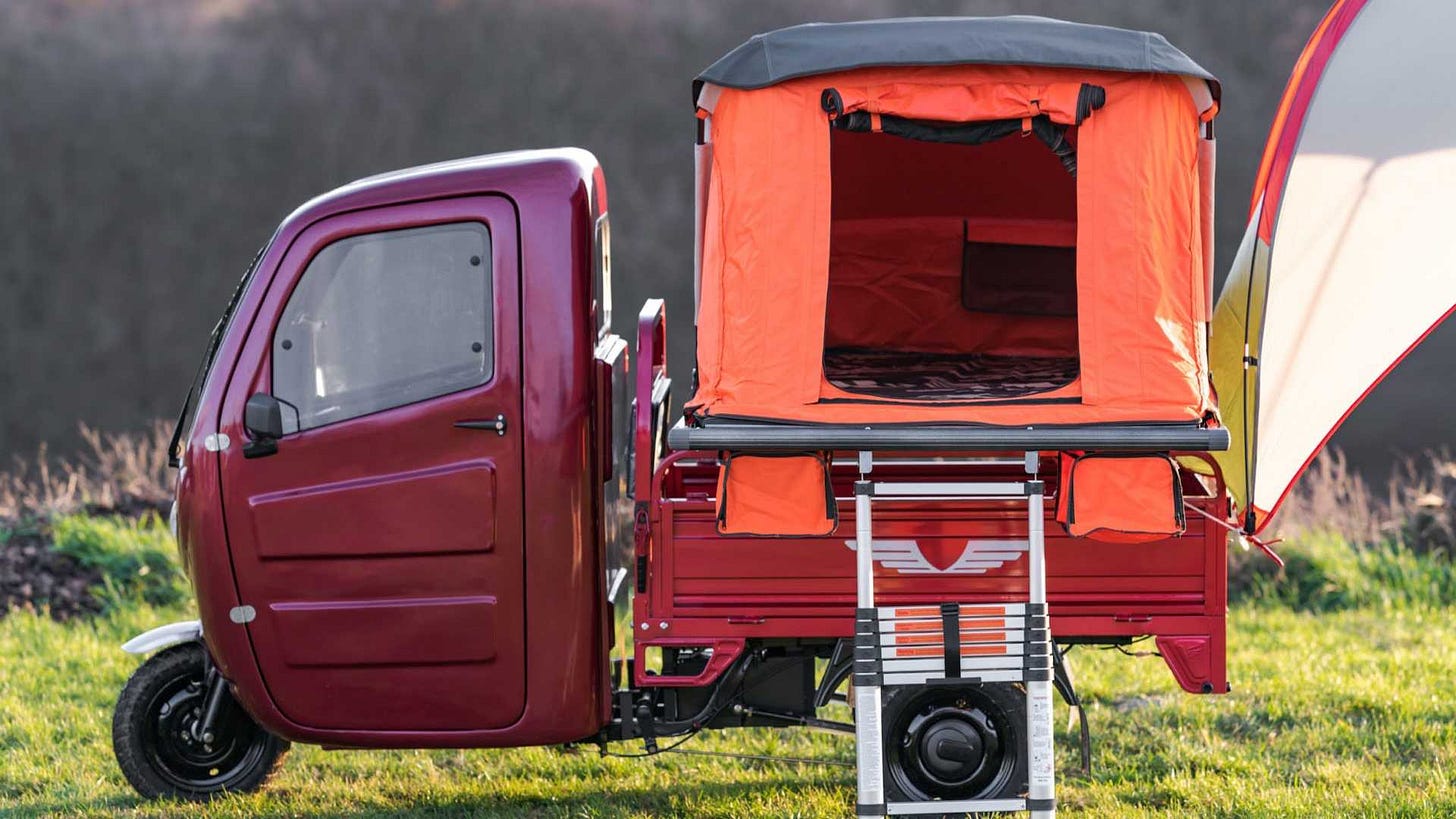 ---
Jobs
Welcome to our jobs board.
Every Tuesday we post career openings in the newsletter in hopes of connecting our smart and talented readers with exciting professional opportunities in the world of mobility.
Find out who's hiring below and sign up for the newsletter to see more listings every week.
If your company is looking to make its next hire, and you want to reach thousands of qualified candidates who live and breathe mobility, you should list with us. No charge.
Reach out to: info@micromobility.io
---
Thank You to Our Sponsors
Come meet all our partners in person at Micromobility America in the Bay Area on April 22-23.
Does your company want to exhibit at the world's largest event devoted to the burgeoning micromobility community? Contact us.
---
Stay Connected
Want more up-to-the-minute news and announcements? Be sure to subscribe to the newsletter and check out our website.