Discover more from The Micromobility Newsletter
The world's largest newsletter for small vehicles. The future is urban. The future is electric. The future is micro.
📊The entire micromobility sector in one chart
Plus, Paris wants to be Amsterdam on the Seine, Uber wants to be in public transit, and Walmart wants more bikes to sell.
Hello and welcome to the Micromobility Newsletter, a weekly missive about mobility, mostly mobility in cities by small electric vehicles like bikes and scooters. The reason you're reading this email is that you signed up on our website or came to one of our events.
If you're not a subscriber and you want to keep getting the latest news and analysis from inside the micromobility movement delivered straight to your inbox every Tuesday, sign up here for free. If you'd like to unsubscribe, just click that link.
Thank you for reading.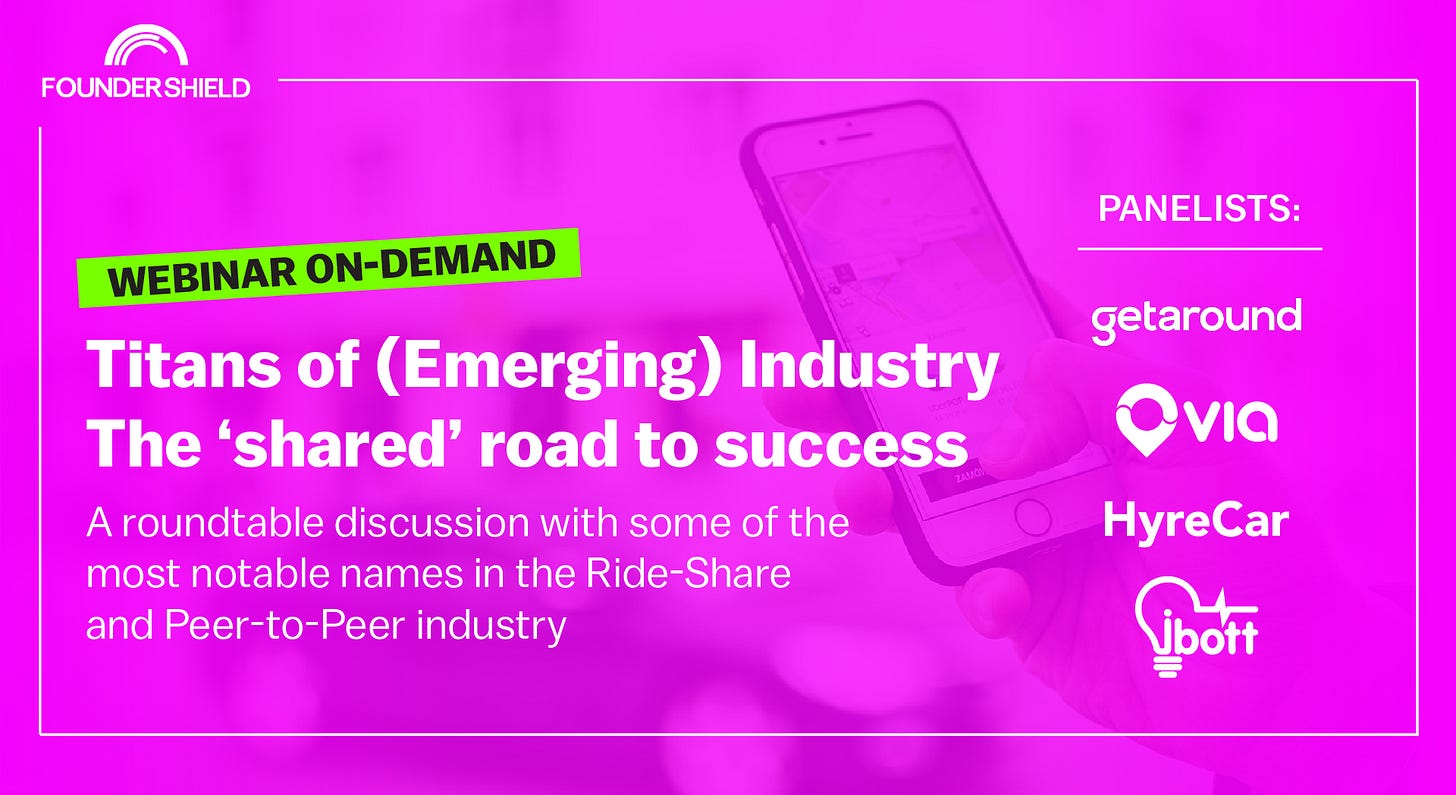 ICYMI, Founder Shield has put together the key takeaways from last week's Ride-share & P2P leasing panel and made the recording available on demand. 
Get an inside look at the industry from the leaders in the most impactful companies in the space. They discussed their growth, risk, and the future of shared mobility.
---
The Landscape Report: V2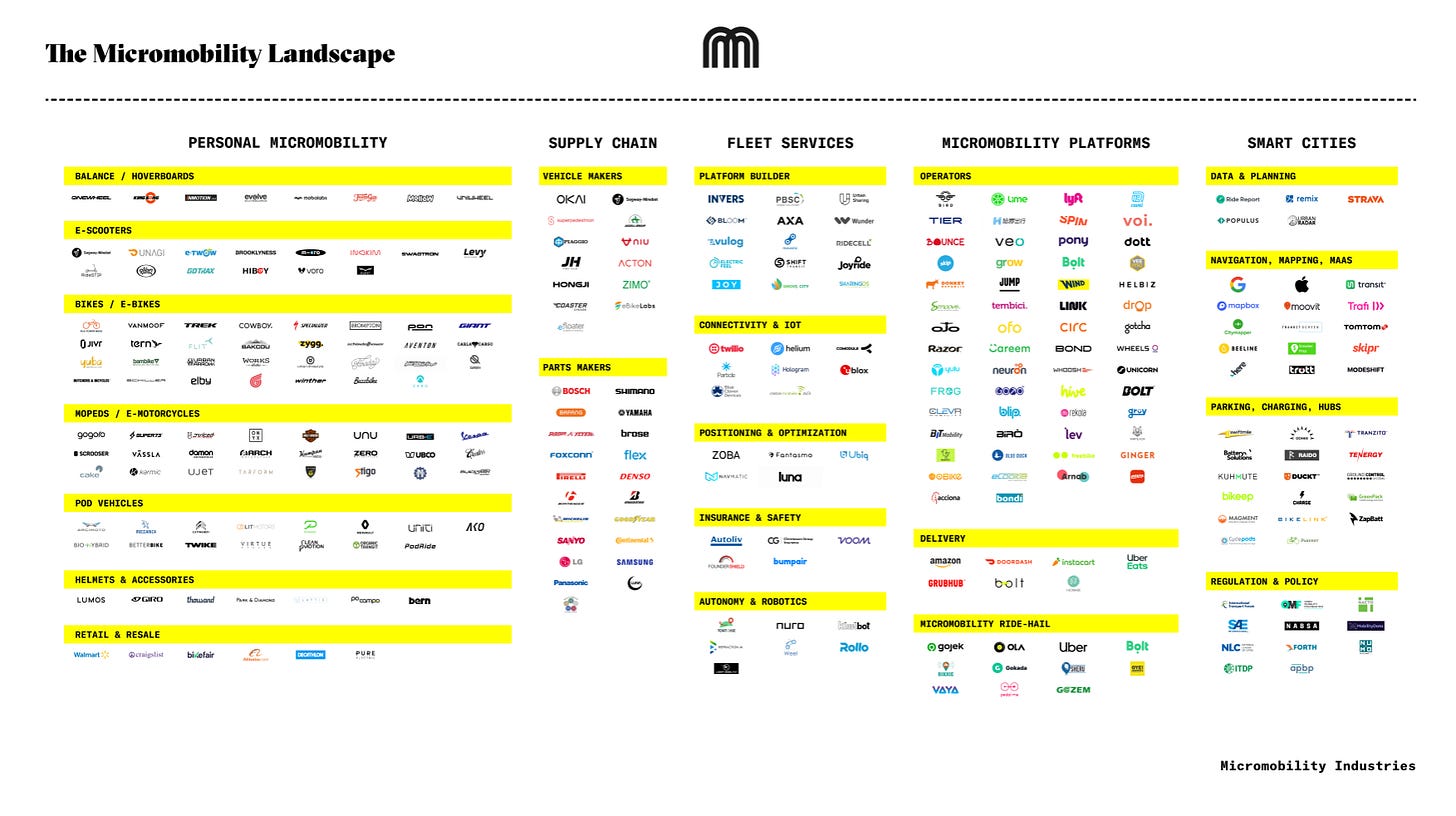 Micromobility Industries is delighted to present the Landscape Report, a visual guide and database for making sense of the rapidly expanding world of micromobility at a glance.
For this edition of the survey, the second in less than a year, the landscape has more than doubled to include a total of 303 unique companies, a reflection of the astonishing rate at which the need for small, electric, and intelligent mobility solutions is growing during the COVID-19 pandemic. Check out the report below, and get in touch if you know a company we should add.
---
Our next guest is…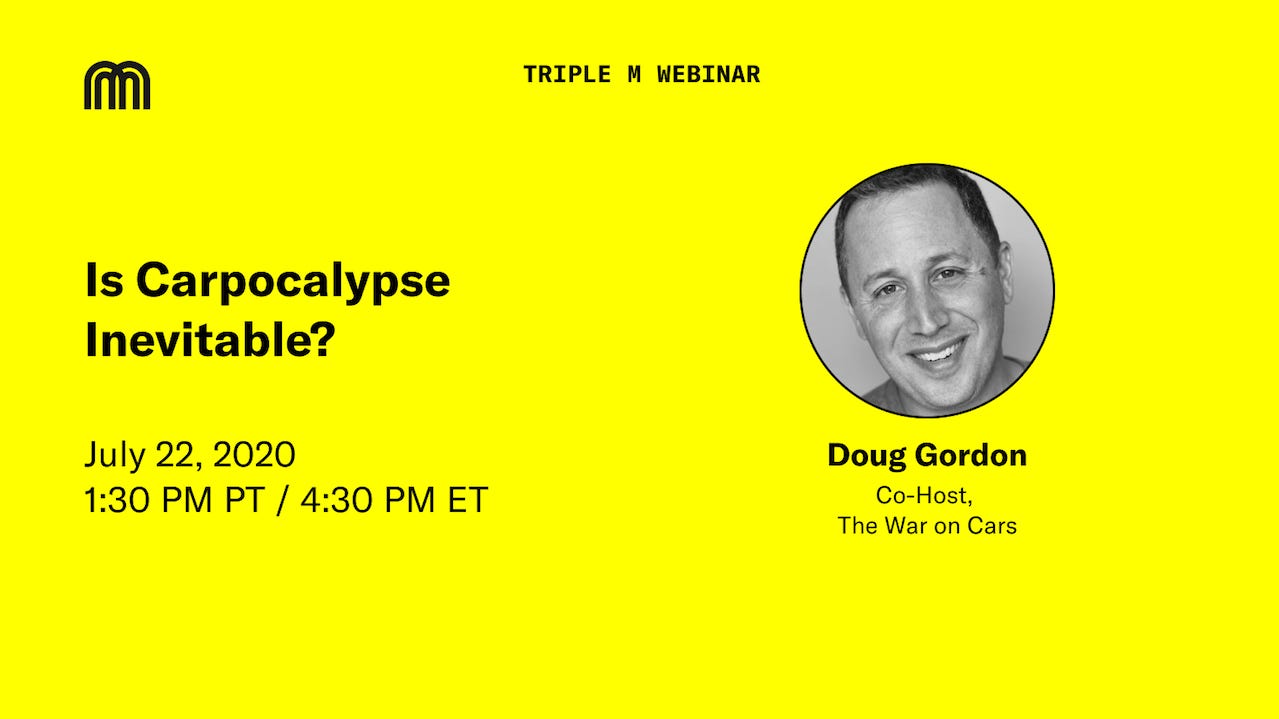 There's a new front in the war on cars: the struggle to stop a carpocalypse post-COVID. On this week's webinar, Doug Gordon of The War on Cars podcast will join Oliver Bruce for a conversation about how cities are dealing with the return of traffic.
Become a member—free for 30 days—to gain access to this and all future webinars.
---
What you need to know this week.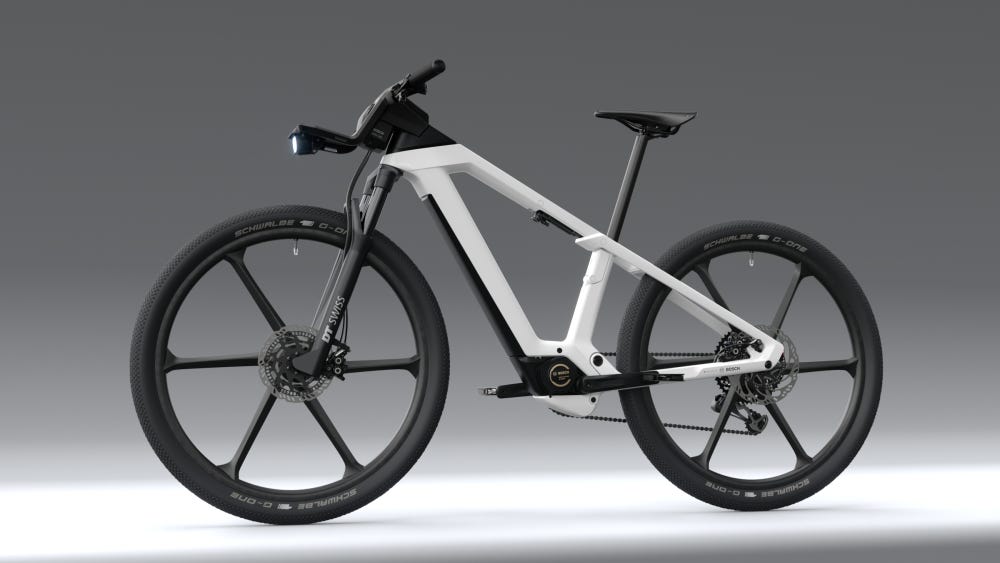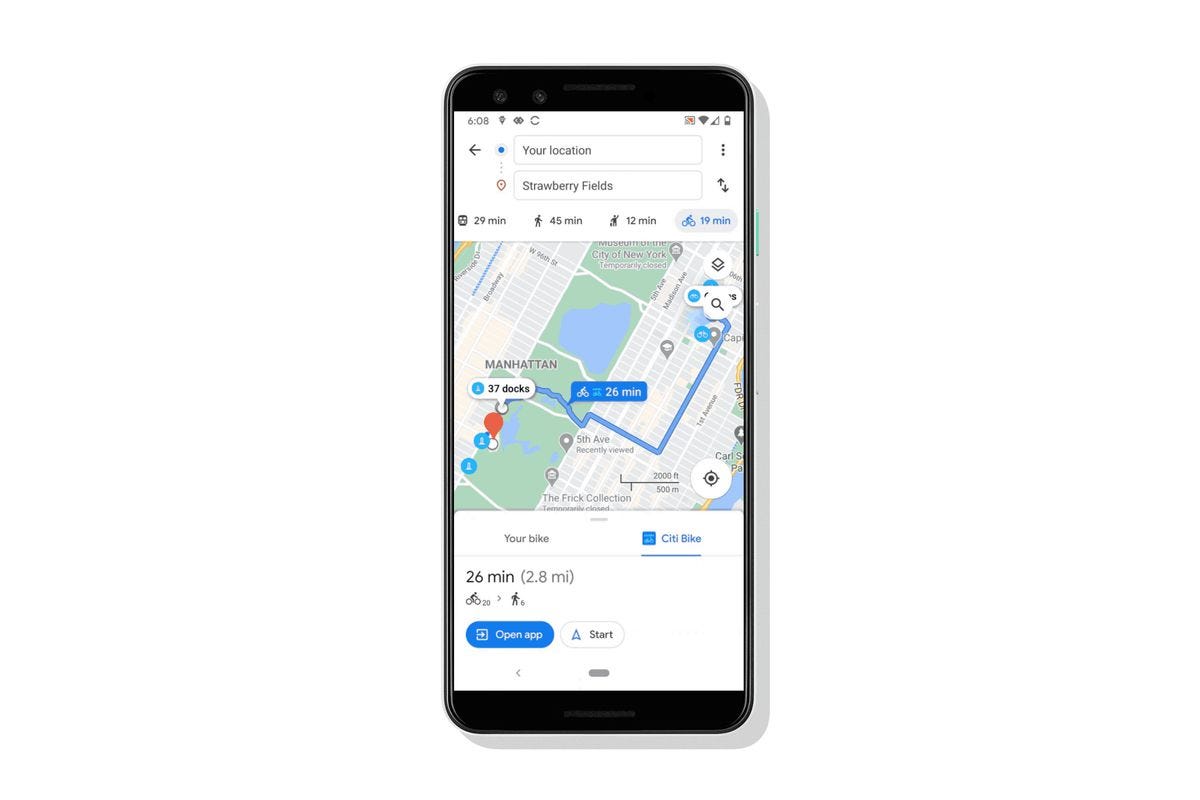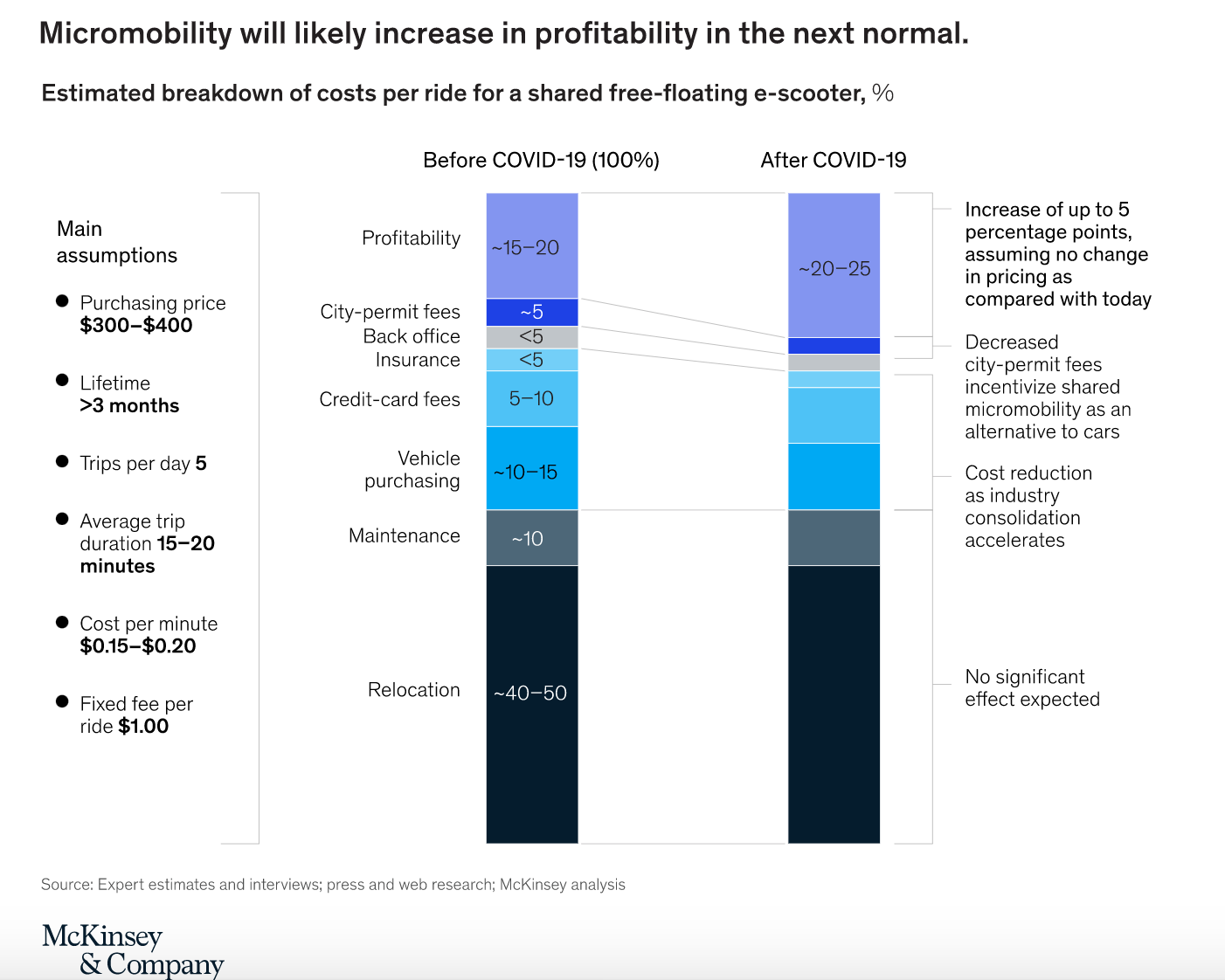 ---
Pod people
Crypto episode? Sure, why not. Worlds collide on a special new edition of the podcast, as Oliver Bruce and Anders Brownworth try to sell a skeptical Horace Dediu on blockchains.
---
Jobs to be done
Welcome to our jobs board, where every week we post new career openings in hopes of connecting our readers with professional opportunities in new mobility. Find out who's hiring below and sign up for the newsletter to view fresh listings every week.
If your company is looking to make its next hire and would like to reach thousands of qualified candidates, hit reply to list with us. Free of charge.