This week, the U.K.'s top priority after Brexit is scooters, Bill Murray introduces the first Jeep ebike, and Africa's biggest city bans its most popular form of transport, but first…
Welcome to the Micromobility Newsletter, a weekly missive about mobility, mostly mobility in cities by lightweight utility vehicles such as bikes and scooters. The reason you're reading this email is that you signed up on our website or came to one of our events.
If you'd like to unsubscribe, just click that link. If you're not a subscriber and you want to keep getting the newsletter in your inbox for free every Tuesday, you can sign up here.
OK. Let's roll.
---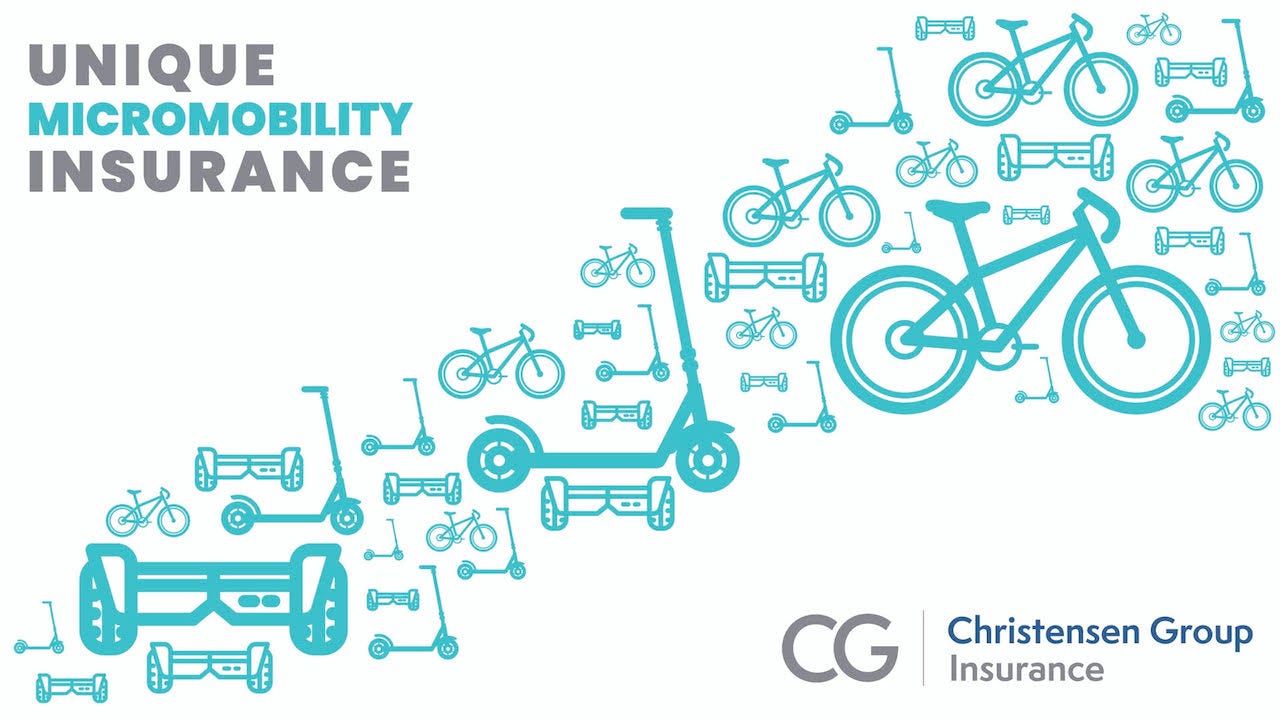 Expensive Insurance Got You Down? There's an App for That.
Christensen Group's Sharing Economy Practice leaders have been working in the micromobility space since the first hoverboard sales in 2013, using outside-the-box thinking to effectively transfer risk.
2019 was a financially disruptive year for insurance policyholders. The micromobility sector, collectively, was one of the hardest hit. Christensen Group's unique micromobility insurance program is designed to combat the high insurance costs and challenging marketplace that threaten the industry.
Fill out an application here to get relief.
---
#MMAmerica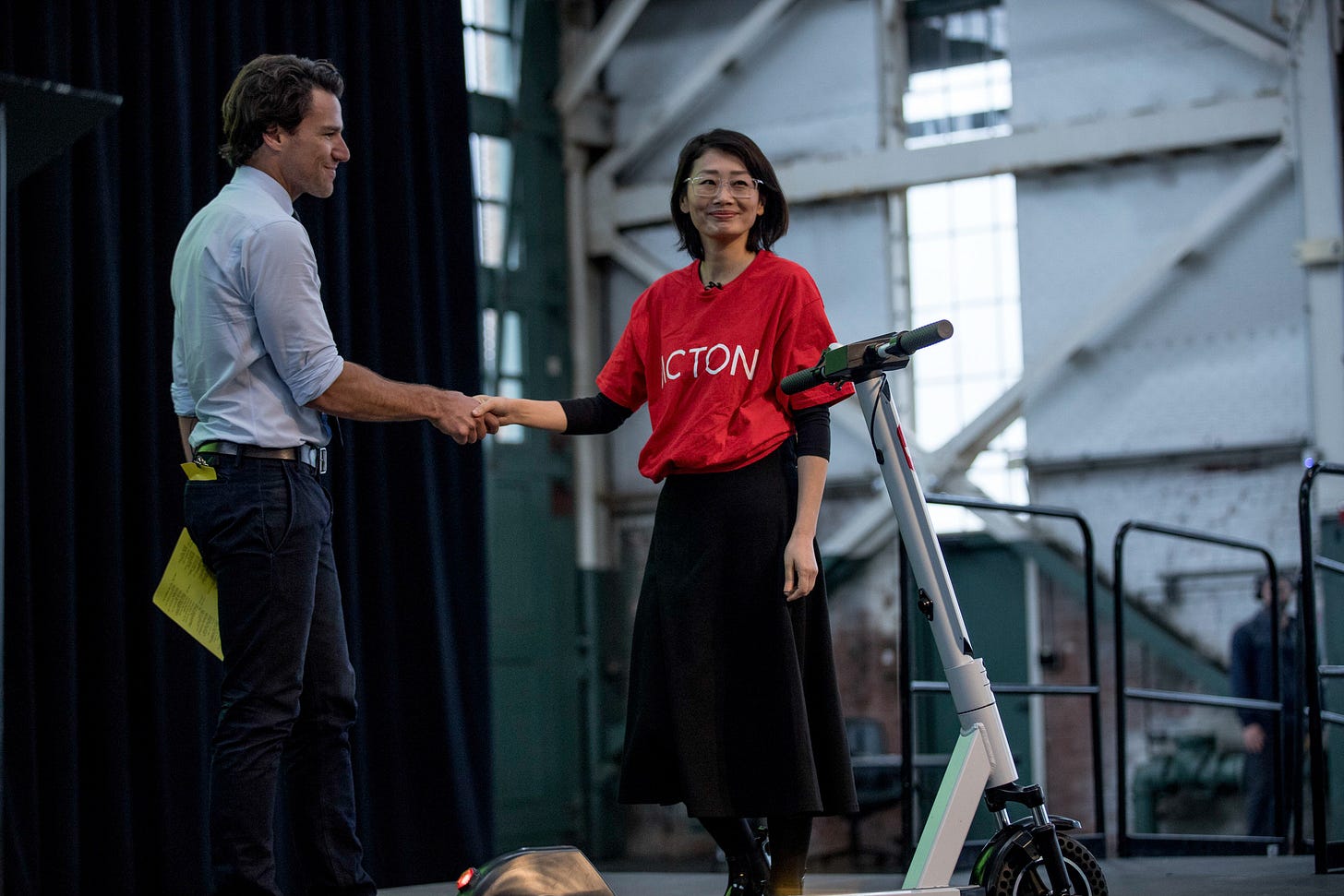 Micromobility America, our largest conference yet, lands in the Bay Area on April 22-23 and will bring together +1,000 mobility entrepreneurs, policymakers, investors, journalists, and enthusiasts for two days of speeches, networking meet-ups, expos, and demos.
If you are interested in the future of urban mobility by lightweight utility vehicles—or the unbundling of the car, as preached by disruptive innovation analyst/our cofounder Horace Dediu—you should think about coming.
For the month of February, we are offering an extra 40% off the General Admission price for tickets. Plus, through our group rate, for every additional ticket you purchase up to three, the price per person drops $100 📉
Many of the world's most innovative tech and mobility companies will be exhibiting at Micromobility America, including micromobility startups, OEMs, charging solutions, network software providers, and more.
Does your company want to exhibit at the world's largest event devoted to the burgeoning micromobility movement? Contact us.
---
What You Need to Know This Week
Correction: Last week we reported that Barcelona is putting $620 billion toward its climate plan. The correct figure is $620 million. Wishful thinking.
---
Jobs
Pounding the pavement to find your next gig? We'd like to help.
This week we're launching the newsletter's job board. Every Tuesday we will be posting career openings in hopes of connecting our phenomenally smart and talented readers with exciting professional opportunities in the world of mobility.
Find out who's hiring below and sign up for the newsletter to see more listings every week.
If your company is looking to make its next hire, and you want to reach thousands of qualified candidates who live and breathe mobility, you should list with us. No charge.
Just email the details to info@micromobility.io
---
Stay Connected
Want more up-to-the-minute news and announcements? Be sure to subscribe to the newsletter and check out our website.