This week, NY legalizes electric scooters and bikes, LA's air is the cleanest in the world, and Google shows where people aren't going, but first…
---
Welcome to the Micromobility Newsletter, a weekly missive about mobility, mostly mobility in cities by small vehicles like bikes and scooters. The reason you're reading this email is that you signed up on our website or came to one of our events.
If you're not a subscriber, and you want to keep getting the latest news and analysis from inside the micromobility movement delivered straight to in your inbox every Tuesday, sign up here for free. If you'd like to unsubscribe, just click that link.
Thank you for reading.
---
Pardon the interruption from the originally scheduled Growth Toolkit programming. One of the most common insurance-related questions resulting from COVID-19 has been around business interruption insurance.
Founder Shield has been staying on top of both carrier and regulatory responses for you. Please follow along and reach out if we can help interpret or answer questions.
Stay tuned for Micromobility Growth Toolkit Part 3 next week: the Expansion Roadmap.
---
Scooter App Report: March 2020
March was a historically difficult month for micromobility, with most operators partially or completely shutting down operations because of COVID-19. While App Store data cannot tell us how ridership is changing in absolute terms, it can provide us with insight into how the different micromobility companies are faring relative to one another in the eyes of customers during these uncertain times.
In March, Lime continued to hold the top spot in App Store user ratings (4.86/5) among all micromobility companies. Lime also saw the highest App Store activity, as measured by the total number of user reviews.
Overall user satisfaction remained relatively steady compared to February 2020. Tier saw an increase of 1.4% in user satisfaction, followed by Hive (0.8%). Singapore-based Beam saw a decline of -0.7%, followed by Helbiz (-0.6%).
Read the full article to find out how each scooter company's App Store activity changed pre- and post-COVID-19.
Prabin is the COO of e-motionlabs, a European mobility technology company that provides connectivity solutions for light electric vehicles.
---
Podcast
Now that all businesses are last-mile businesses, can inundated restaurants be convinced that ebikes are more efficient than cars for making deliveries?
On a new episode of the podcast, Mina Nada, whose company Bolt Bikes leases electric two-wheelers to gig couriers, makes the case that coronavirus is going to help unbundle the Domino's pizza delivery car.
---
Shut Down Mass Transit, Now
Photo credit: Robert Jones Jr.
While there is much we do not know yet about how the COVID-19 pandemic is altering mobility patterns, one thing is clear: Those who can avoid mass transit are avoiding it like the plague.
Fewer turnstile clicks is a good thing for halting the spread of coronavirus, but it puts cities in a bind. They need to keep operating buses and trains for the sake of healthcare employees and other essential workers who have no other way of commuting, but running them on a regular schedule sends the wrong message to those who should be staying at home.
The solution many metros have adopted, including San Francisco and New York, is to cut mass transit service to a bare minimum and require nonessential workers to shelter-in-place. But instead of reducing human contact, service cutbacks have had the opposite impact, leading to dangerously overcrowded conditions, in which indispensable frontline workers are forced to commute in close physical proximity to one another, breathing the same air and touching the same surfaces.
On the question of how to handle public transit during this pandemic, the U.S. must learn from the experience of China.
In Wuhan, the center of the pandemic, the government suspended public transportation for two months to reduce propagation. Shutting down public transportation did not stop Wuhan's healthcare workers from getting around and fighting the outbreak. On the contrary, thanks to the transit shutdown and other quarantining measures, new cases of COVID-19 appear to fast declining in Wuhan.
U.S. cities are looking for similar results when they scale back service, but they haven't been able to stop service for fear of immobilizing essential workers.
Once again, China's example provides a possible solution. Travel data shows that, at the height of the outbreak, commuters in Wuhan flocked to biking, and specifically bike-sharing, in droves.
Bikeshare report from Wuhan's 49 days of quarantine: Although total ride volume was down, average trip distance increased by 22% and medical workers accounted for 17% of daily active users.
It makes sense that Chinese authorities would allow bike-sharing to continue, even as they shuttered mass transit. Cycling and other forms of micromobility offer a public health benefit because they are solitary. In essence, they have social distancing built in. Yes, renting a bike or scooter does require the rider to come into contact with shared surfaces like brake levers and handlebars, but basic precautions, such as wearing gloves and using hand sanitizer, can make the risk manageable.
Commuters understand this, as proven by the fact that bike-share numbers are surging in places like New York and Chicago.
It's time for major U.S. metros—especially those hit the hardest by coronavirus, like New York—to seriously consider shifting the balance of trips in their shared mobility networks from transit to micromobility. Building emergency bike lanes would be a good start. Giving universal free access to micromobility programs would be better.
Private micromobility players like Lyft, Revel, and Bird have already set a template by giving away free bike, moped, and scooter rides to healthcare workers. But these operators will need financial support to expand these programs, and unfortunately, few U.S. cities seem interested in boosting shared micromobility. Quite the opposite, in fact. Officials in Houston actually closed down their most popular bike-sharing stations this week because they were concerned people were biking too much, potentially spreading the virus.
By slashing transit service and ignoring micromobility, cities are unnecessarily putting frontline workers in harm's way. The tragedy is already unfolding. At last count, a total of 33 MTA workers in New York have died of coronavirus. The only way out of this crisis is a bike lane.
---
What You Need to Know This Week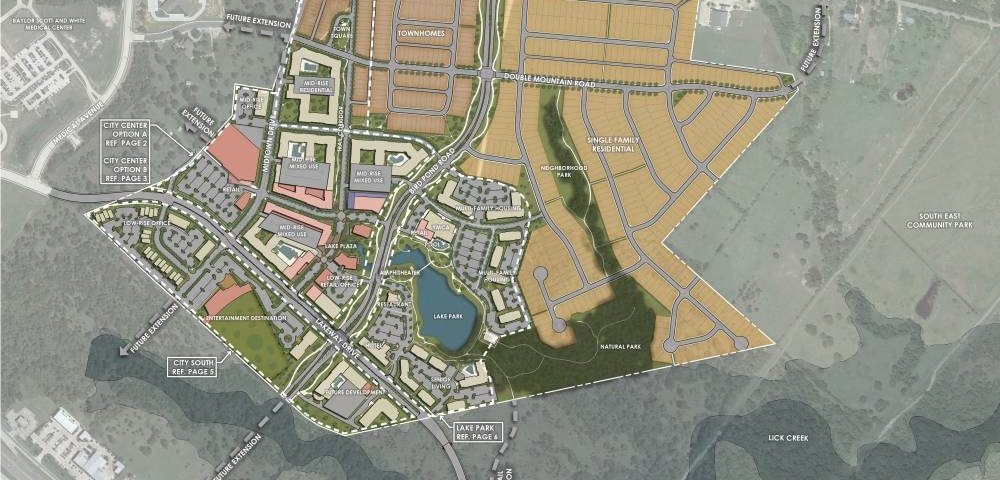 ---
Jobs to Be Done
Welcome to our jobs board. Every week we post new career openings in hopes of connecting our smart and talented readers with exciting professional opportunities in the world of new mobility.
Find out who's hiring below and sign up for the newsletter to see more listings every week.
If your company is looking to make its next hire, and you want to reach thousands of qualified candidates who live and breathe mobility, you should list with us. Hit reply to find out more about being listed. No charge.
---
Stay Connected
Want more up-to-the-minute news and announcements? Be sure to subscribe to the newsletter and check out our website.