Is everybody in Germany e-biking now?
This week, California wants to get rid of gas cars, France wants to get rid of big cars, and New York wants cars off the streets.
Hello and welcome to the Micromobility Newsletter, a weekly missive about mobility, mostly mobility in cities by small electric vehicles like bikes and scooters. The reason you're reading this email is that you signed up on our website or came to one of our events.
If you're not a subscriber and you want to keep getting the latest news and analysis from inside the micromobility movement delivered straight to your inbox every Tuesday, sign up here for free. If you'd like to unsubscribe, just click that link.
Thank you for reading.
---
Your order is here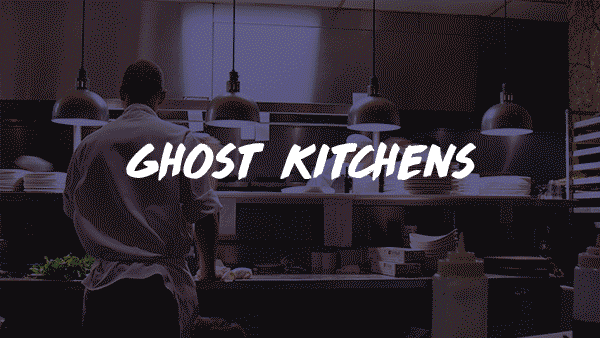 Micromobility Industries is proud to partner with Curbivore, a first-of-its-kind virtual event focusing on the intersection of tech, food, shopping, mobility, and cities.
Curbivore is a call to rethink restaurants and retailing, last-mile delivery, TNCs and micromobility, and civic tech.
Commerce has moved to the curb at an unprecedented pace—and now eateries, retailers, and small businesses (and the cities that depend on them) live or die based on how they can adapt: to delivery, to pickup, to retrofitting their curbs, sidewalks, parking lots, and disused facilities into civic spaces where citizens can eat, shop, and engage.
Join top minds and provocative thinkers—city leaders, award-winning chefs, mom-and-pop restaurateurs, delivery experts, mobility researchers, micro-fulfillment tinkerers, and more—this October 20 & 21.
---
What you need to know this week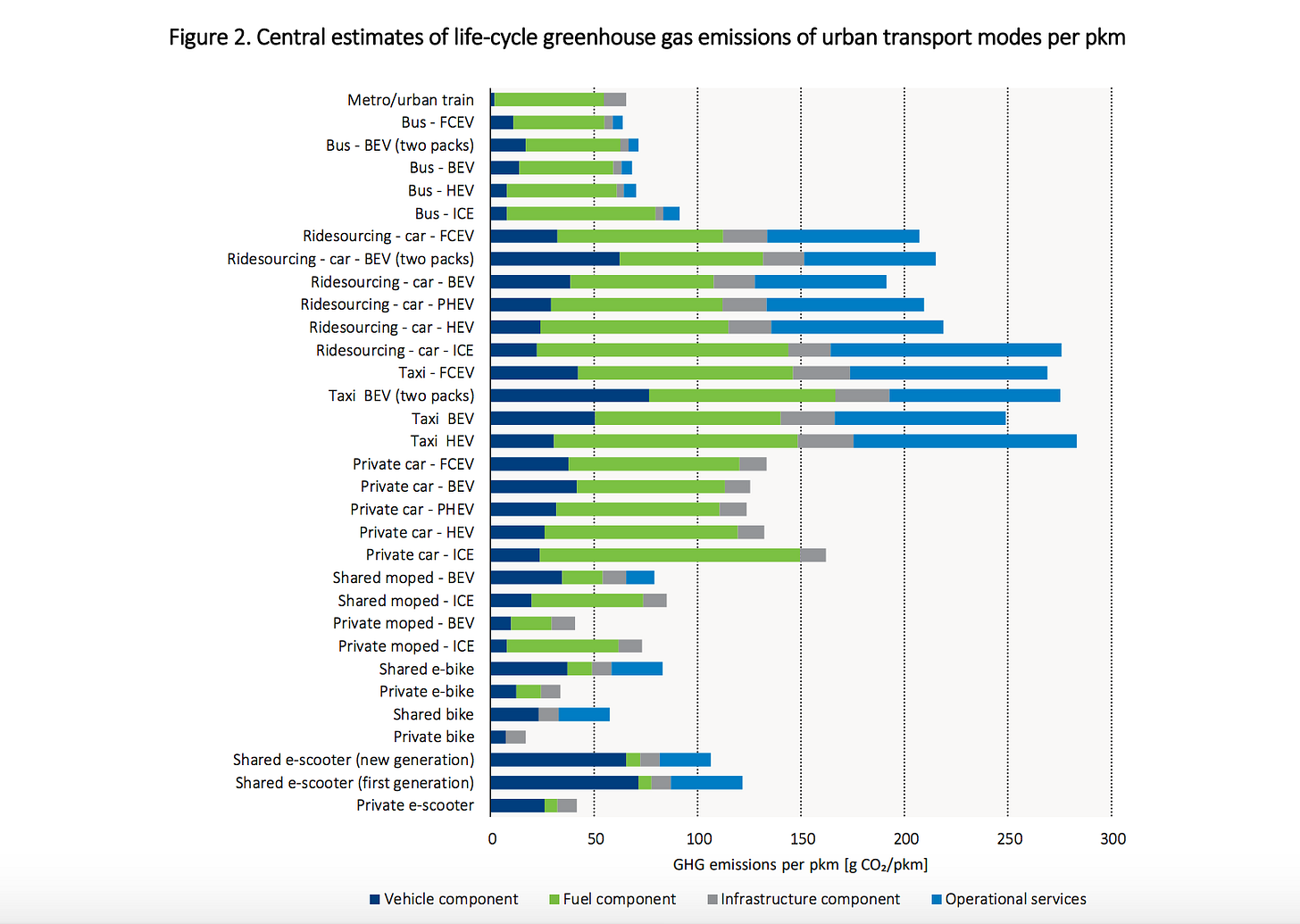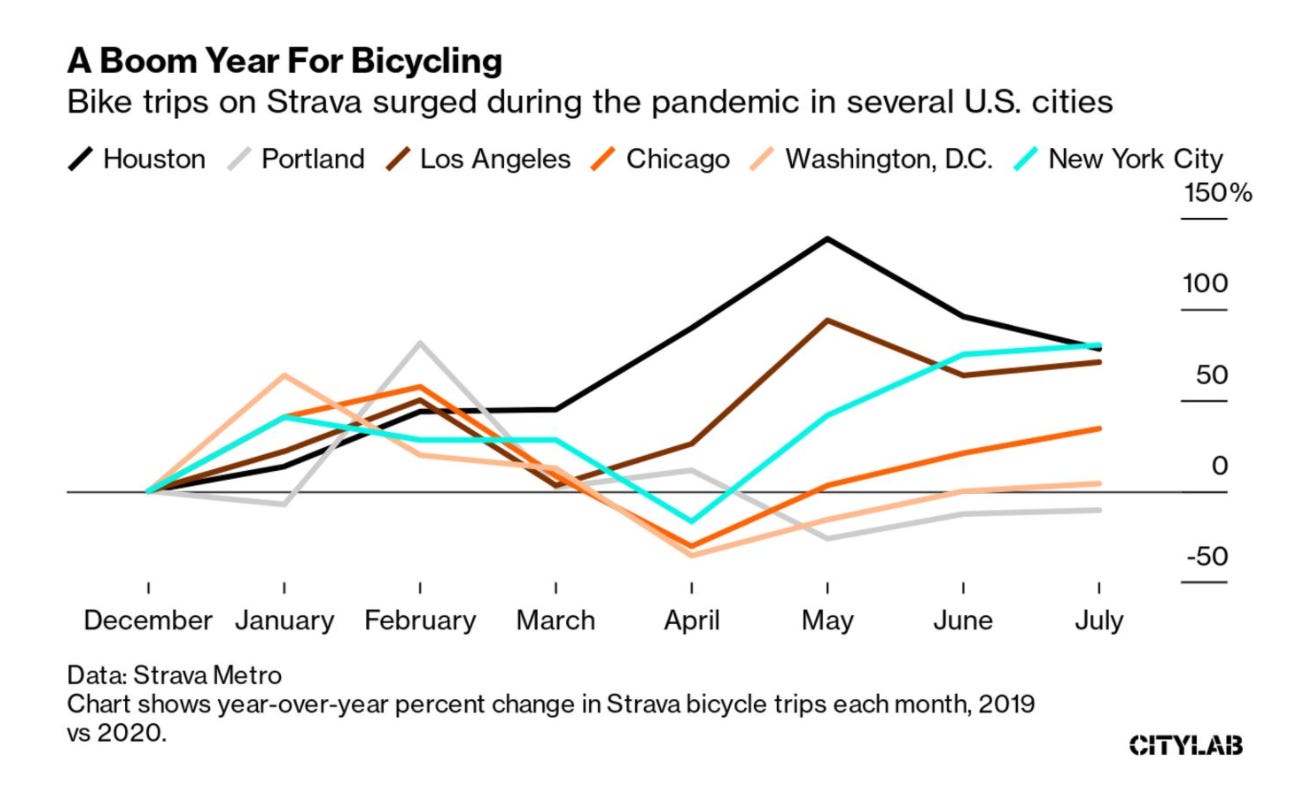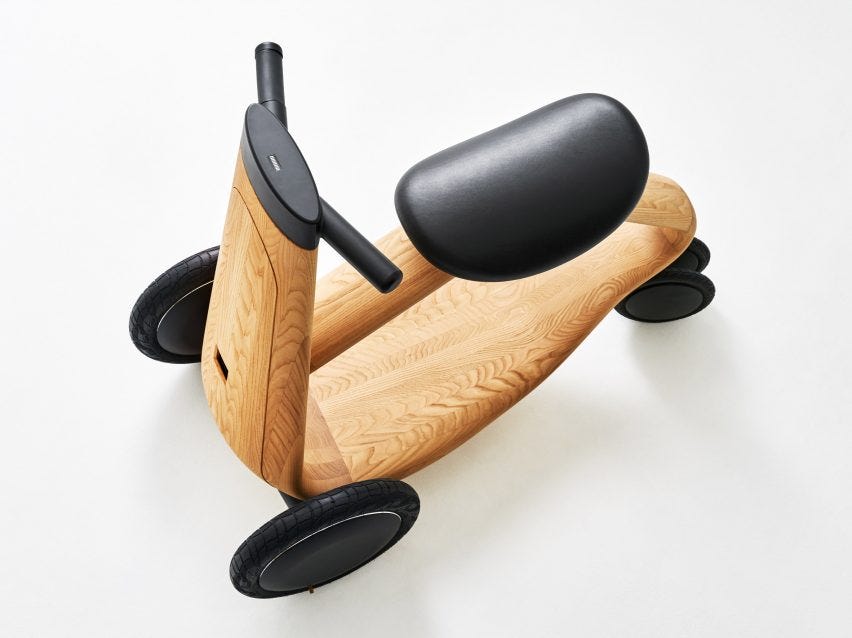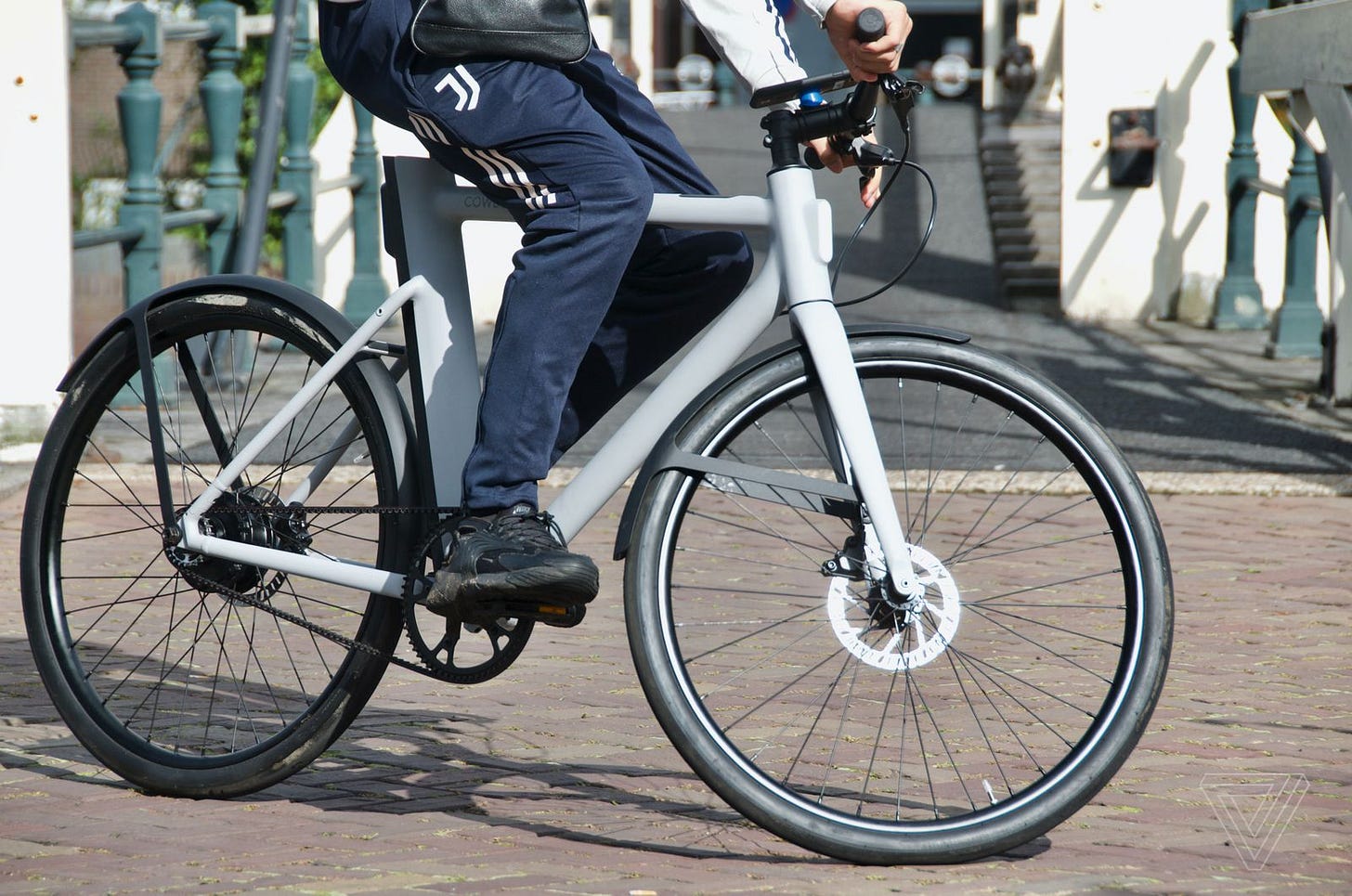 ---
Last call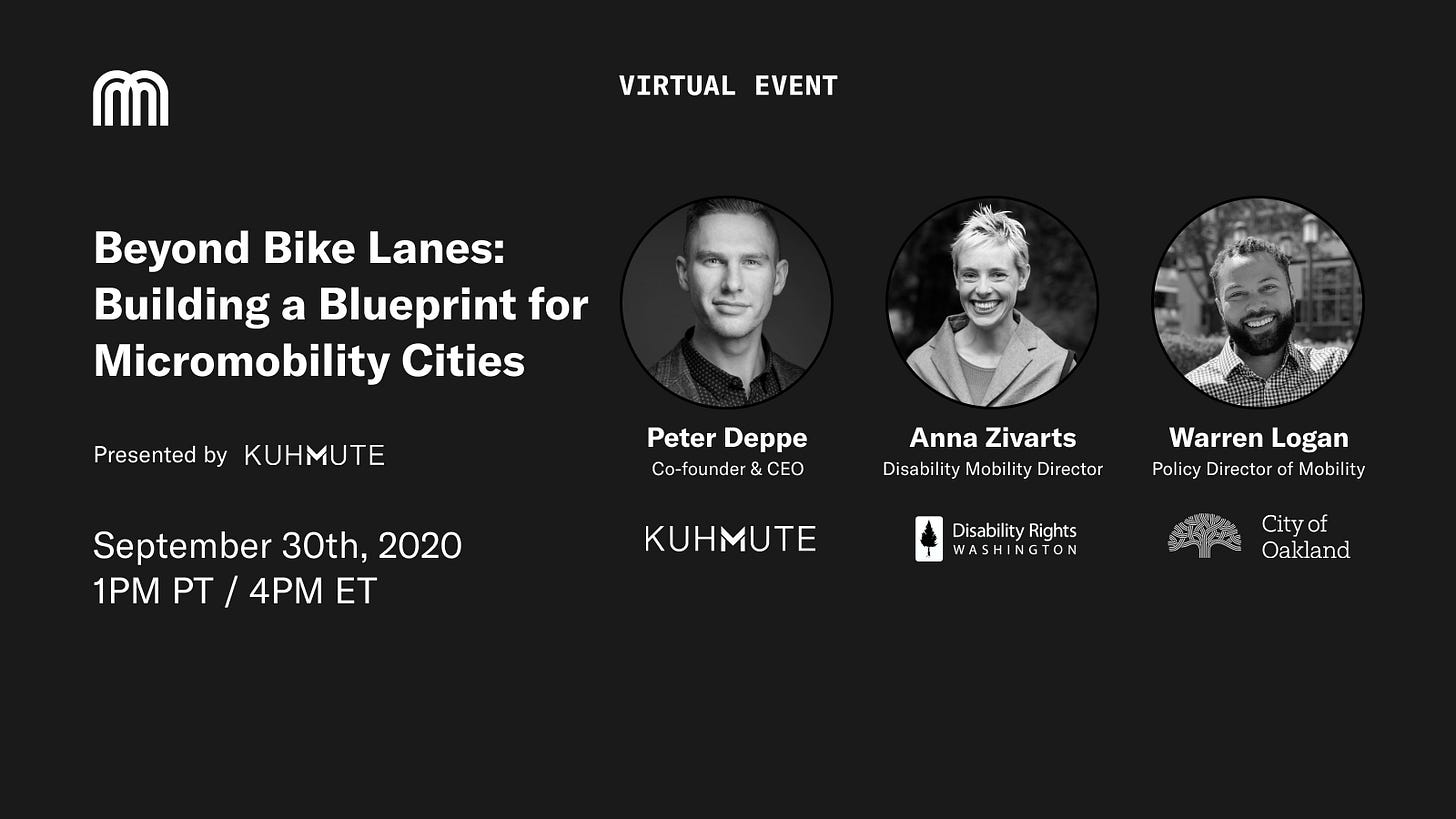 If cities want to make the COVID-19 bike boom permanent, they need to invest in infrastructure. But are they doing enough to seize the moment?
Tomorrow at 1pm Pacific / 4pm Eastern, we're talking about bold micromobility infrastructure—bike superhighways, universal parking/charging, car-free streets—and how we get more of it, featuring smart-city thought-leaders from Kuhmute, Disability Rights Washington, and the City of Oakland.
Join the conversation by registering for free below.
---
Jobs to be done
Welcome to our jobs board, where every week we post new career openings in hopes of connecting our readers with professional opportunities in the burgeoning world of new mobility. Find out who's hiring below and sign up for the newsletter to view fresh listings every week.
---