This week, GM's first e-bikes arrive in Europe, the founder of the Toronto Raptors pulls a fast break into the scooter game, and docked bike-share programs are doing just fine thank-you-very-much, but first…
Cement Trucks? More Like Cement > Trucks
On a scale of plastic straws to private jets, banning cement mix may not seem like a high priority for the environmental movement. But if you look at it by emissions, maybe it should be.
According to the International Energy Agency, cement production is responsible for a staggering 7% of global CO2 emissions. To put that in perspective, the same report found that, in aggregate, all of the trucks in the world contribute 6%.
In a new Bloomberg article, Vanessa Dezem breaks down why the manufacturing of this age-old building material unleashes so much air pollution:
About two-thirds of the polluting gases that come from cement production stem from burning limestone. Kilns are heated to more than 1,400 degrees Celsius (2,600 Fahrenheit), about four times hotter than a home oven set to the self-clean cycle. Inside the kiln, carbon trapped in the limestone combines with oxygen and is released as CO2, the most abundant greenhouse gas.

A ton of cement yields at least half a ton of CO2, according to the European Cement Association. That's more than the average car would produce on a drive from New York to Miami.
The cement industry's carbon-intensive practices are especially disconcerting when one considers how much of the material is needed to construct highways, tunnels, bridges, and other infrastructure for cars.
By one estimate, the U.S. highway system alone is made up of 53 million tons of cement, representing 26.5 million tons of CO2—more than the entire country of the Dominican Republic produces in a year. And that's not including emissions from trucks, machinery, and other construction materials like steel needed to build major roadways. Making matters worse, highways are constantly being repaved and expanded to keep up with traffic demand, meaning more and more cement is poured each year.
The ecological impact of new road projects is most commonly measured in terms of how many cars will drive down them. This makes sense, of course. Passenger vehicles and light trucks are by far the biggest polluters when it comes to transportation.
But for a fuller picture, pricing in the CO2 cost of building this infrastructure in the first place also makes a good deal of sense. Because on cement alone, the average freeway contributes a mega-load of pollution long before it hosts its first rush hour.
---
Flash Sale ⚡️
Beep-beep!
For a very limited time—from now until Sunday, June 30 at 11:59pm PST—tickets to Micromobility Europe are almost 40% off the General Admission price.
Get your tickets now, then meet us in Berlin on October 1 for the largest event ever focused on the emerging revolution in urban mobility.
And in case you missed it, check out the early conference agenda below. This week, we welcome the addition of Tanja Kufner, a partner at dynamics.vc (a division of Porsche's MHP), who will address how the capital for micromobility is being allocated as part of a deep-dive with leading transportation investors.
Is your company interested in sponsoring or exhibiting at Micromobility Europe? Contact us.
---
Airwaves
On a new episode of the podcast, Oliver Bruce talks to writer, startup advisor, and policy wonk David Zipper about LADOT's Mobility Data Specification (MDS) and the quietly brewing war over what kind of access cities should have to information on scooter trips.
It's a timely subject, especially given the news this week that the LADOT and its allies in other cities have launched a coalition to defend the MDS (see below).
Listen to the episode here.
---
What to Know This Week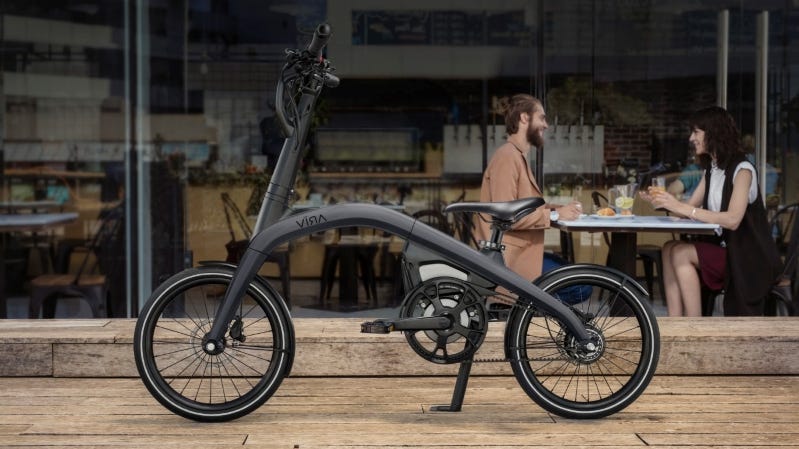 ---
Goings On
Ticket sales are now open for Autonomy & The Urban Mobility Summit, October 16-17 in Paris. The annual sustainable mobility event will feature over 250 exhibitors, 8,000 delegates, and a conference program focusing on topics such as shared mobility, micromobility and electrification.
Autonomy is currently offering an Early Bird special with a 30% discount, so don't miss out. Head here to learn more and reserve your pass today.
---
Bezos just rode by on a scooter. 🤣 100% serious. The richest person in the world, out for a scooter joy ride with three suits. (I live near Whole Foods HQ.)
---
Stay Connected
Want more up-to-the-minute news and announcements? Be sure to follow us and check out our website.