This week, electric cargo scooters are coming, New York's moped population almost doubles overnight, and your car knows you better than Knight Rider knew Hasselhoff, but first…
Let's Start a Garage Ban
Of all the ways in which cities cater to cars, the multi-level parking garage may be the most egregious.
Like street parking, garage complexes are overabundant, underpriced, and encourage people to own machines that are bad for themselves, their communities, and the environment. (Which makes it very upsetting that they are legally required amenities for new housing in many cities.)
But while all parking wastes space, structured parking deals a uniquely harsh symbolic blow.
Dismal and gray, parking garages loom over our downtowns like monuments to the victory of cars over humans in some long-ago war. They're eyesores, and worse, they bring the automobile off the street and into proper society. Lest we forget, the space between the roads is supposed to be reserved for the places cars take us, offices, retail, housing—you know, destinations—not cars themselves.
If street parking is real estate in hiding, then parking garages are car culture masquerading as real estate.
Think we're being dramatic? Let's look at what we could do with some of the land that is currently being occupied by off-street parking, including not just garages, but also standard surface lots, underground facilities, and other forms of non-residential, non-curbside car storage.
Assuming the typical parking spot is 128 square feet and, going by the small but not inhumane standards of NYC, the average new home is 866 square feet, how many houses could you fit in the off-street parking crater?
According to new data from five U.S. cities, quite a lot:
At this point you're probably asking, this is just a thought experiment, right? You're not really suggesting people live inside dim, low-ceilinged parking garages?
To which we say… why not? With urban real estate prices soaring and car ownership anticipated to decline, some architecture firms are already thinking along these lines (pictured below, Garret Rowland via Gensler).
We'll leave it at this: Fifty years ago, most people would have looked at you funny if you said you thought you could live in an old factory in SoHo. These days, they would look at you funny if you said you could afford it.
---
Europe, Here We Come 🇪🇺
Have we mentioned we're bringing the leading minds in micromobility to Berlin for a full day of talks, workshops, and networking opportunities on Oct. 1? We have?
Well—have we mentioned that tickets for the conference are now just €450? Didn't think so.
This is your chance to come to the largest-ever event dedicated to the Cambrian explosion of lightweight electric vehicles for the lowest price.
Buy your tickets to Micromobility Europe today while the Spring Special discount lasts.
---
From the Blog ✍️
Horace Dediu makes the case that, in the battle for consumers' hearts and minds, micromobility will win out over cars on an emotional, not rational, level.
"Arguments for micromobility should not be petitions for efficiency. Yes, micromobility is sustainable. It is efficient on an environmental basis, real estate use basis, and economical basis. But that is not why people will switch. They will switch because micromobility is more fun. Because it's liberating and because it just feels better."
Read the full article here.
---
Land of Pod 🎧
In the latest episode of the podcast, Oliver Bruce interviews transport planner Nick Lovett about Christchurch's progressive stance toward micromobility and what other cities can learn from its example.
Listen here.
---
What To Know This Week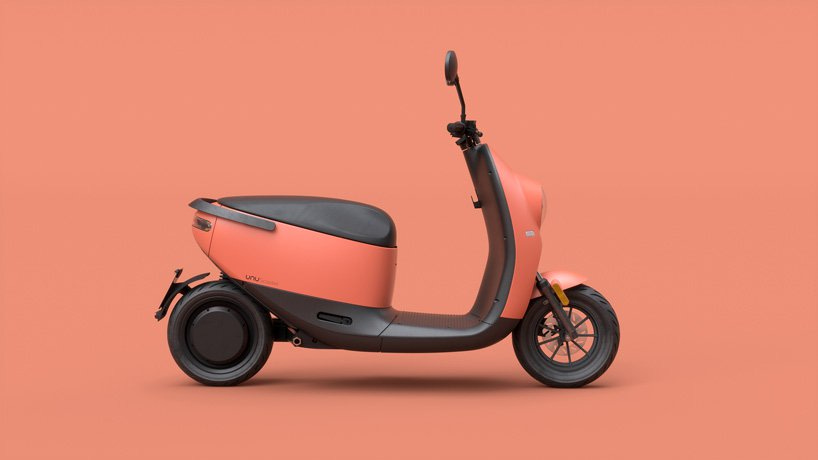 ---
Goings On
Announcing TechCrunch Mobility - July 10 | San Jose, CA
Waymo, Ford, Scoot, and more will all be speaking at TechCrunch Sessions: Mobility. Network with mobility leaders and discover the latest tech innovations at this single-day event. Buy your tickets today and save 15% on tickets with promo code MICRO.
---
Stay Connected
Want more up-to-the-minute news and announcements? Be sure to follow us and check out our website.